Music
---
Next - Snowmobiles and Previous - Music
Good Music Web Site and A Second Good Site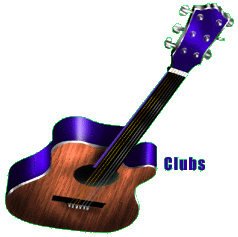 Music is something everyone knows at least a little bit about. There are a lot of talented people singing in the world today. Some of these people include Jesse McCartney, and Ashlee Simpson. Also there are a lot of terms that make up music. Music is a complicated but fun thing.
Jesse McCartney is suddenly having people realize his talent. He is a seventeen year old singer. He has been singing since he
was about seven years old. He recently came out with his first solo CD. He now is having fun with his chart topping single, "Beautiful Soul". Before he came out with his CD he was with his band Dreamstreet. Now that people know how talented he is, his songs are sky rocketing to the top.
Ashlee Simpson is another young but talented artist. She is nineteen years old. Following in her sister and brother in-laws footsteps she also recently came out with a solo CD. Most people expected her songs to be girly like her sister's, Jessica, but she surprised everyone when she came out with her punk-rock CD Autobiography. The amazing part is that it is her first CD and one of her singles, "Pieces of Me"; she wrote and designed most of the music. I know for sure we will be seeing more of her.
There are tons of terms that make music music. Most of these terms are Italian. Some terms that consist of the same kind of genre use some of the same words. For example, the initials for soft are P, the initials for really soft are PP. There are also terms like crescendo or decrescendo which mean get louder or get softer. These terms help music get its flavor.
There are all different kinds of singers and terms. Jesse McCartney's finally found his music. Ashlee Simpson has found her style of music. All those Italian words make up these peoples lives. And these people make up ours by music.